V soboto, 16. septembra 2023, je na območju Pgd Šinkov Turn, Koseze – Mengeš, Šinkov Turn, Koseze – Skaručna potekala že 12. Velika nagrada Občine Vodice Pokal Lidl. Kolesarski navdušenci so se zbrali, da bi spremljali tekmovanje, ki je ponudilo izjemno razburljive trenutke in impresivne dosežke. Dirka, ki je potekala od 8. ure zjutraj do 16. ure popoldne, je postregla s številnimi presenečenji in odličnimi nastopi najboljših slovenskih mladih kolesarjev in kolesark.
The male and female cyclists of the Rog Cycling Association proved themselves with their exceptional results achieved in this prestigious race. They competed in different categories, namely:
Boys Team POGI TEAM UAE GENERALI:
8th place BOYS C (U13) – Hvastija Ažba
1st place BOYS B (U15/1) – Krajnc Franci
7th place BOYS B (U15/1) – Erjavec Matevž
8th place BOYS B (U15/1) – Čebulj Nejc
6th place BOYS A (U15/2) – Majnik Max
1st place JUNIORS (U17) – Šlibar Jakob
2nd place JUNIORS (U17) – Petrič Bastian
4th place YOUTH (U17) – Ebner Bor
8th place JUNIORS (U17) – Kuntarič Žibert Vanja
4th place OLDER JUNIORS (MJ) – Jenko Tine
5th place OLDER JUNIORS (MJ) – Jump Marcel
7th place OLDER YOUNG PEOPLE (MJ) – Kokalj Gašper
BTC CITY LJUBLJANA SCOTT girls team:
4th place GIRLS B (WU15/1) – Šetina Lara
1st place GIRLS A (WU15/2) – Mehle Lina
3rd place GIRLS A (WU15/2) – Bukovec Zara
2nd place YOUNG WOMEN (WU17) – Mehle Taja
1st place JUNIOR OLDER YOUTH (WJ) – Hočevar Lucija
Complete results are available at the following link: https://prijavim.se/results/match/4919/12–vn-obcine-vodice-2023
We are proud of the outstanding achievements of our young cyclists, who have proven themselves with their talent, hard work and dedication. Their results are the result of many trainings and persistence and point to the promising future of Slovenian cycling.
We would also like to take this opportunity to thank all the sponsors who supported this cycling event. Without their contribution and support, it would not have been possible to organize such a successful race. Thank you to everyone who participated and contributed to the success of the 12th Grand Prize of the Municipality of Vodice.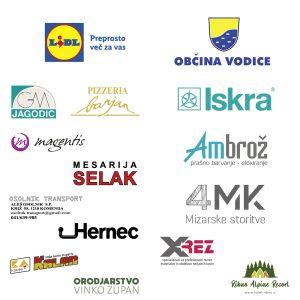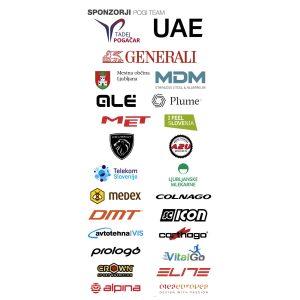 We are already looking forward to a new cycling spectacle next year, when young talents will once again compete in sportsmanship and drive and offer us new exciting races.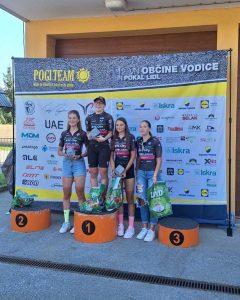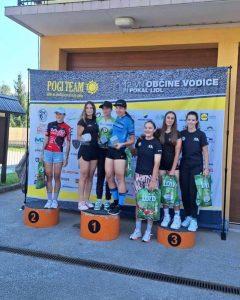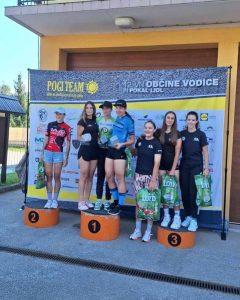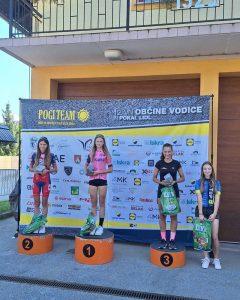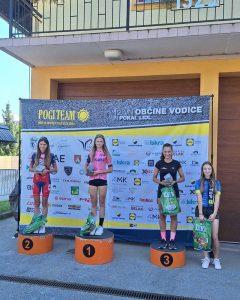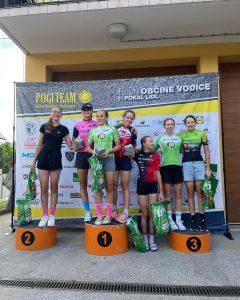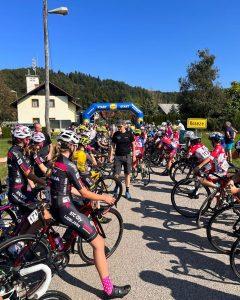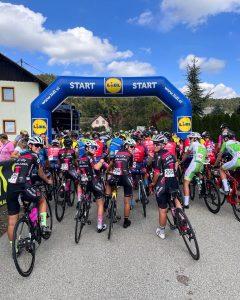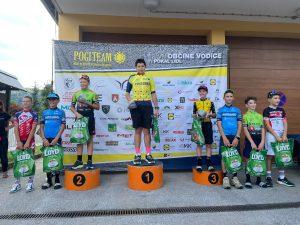 More pictures can be found at the link – https://prijavim.se/gallery/album/552/vn-vodice-2023/1/