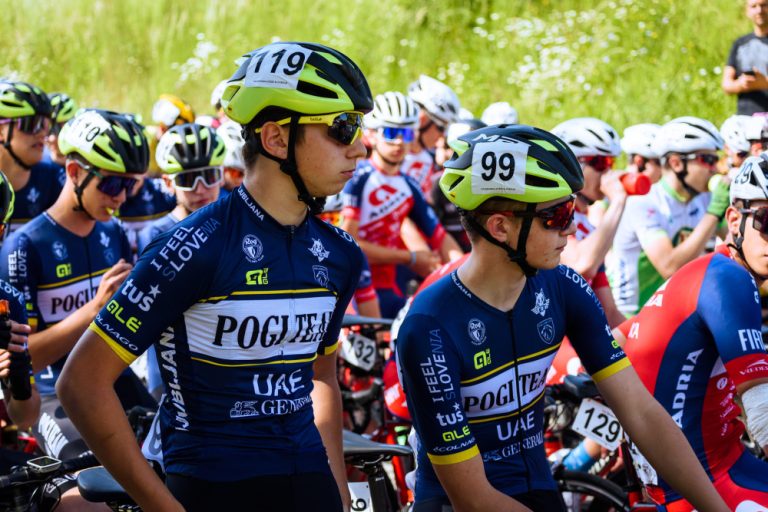 HOW DO I JOIN THE ROG CYCLING ASSOCIATION?
Pogi Team is the name of Rog's cycling school.
From March to the end of October, cycling school practices take place at the police training ground in Tacno, where they can "try out" the special and learn the first kilometers in safe conditions. Trainings take place three times a week – on Mondays, Thursdays (18:00-19:00) and Saturdays (9:00-10:00)
Monthly training for members of the Pogi Team cycling school is free, and the annual membership fee costs 90 euros, for which members also receive a Pogi Team UAE Generali cycling jersey and shorts.
For cycling school and membership in KD Rog, write to info@kdrog.si, and we will send it to you declaration of accession.
Home