Juniors Ljubljana MigiMigi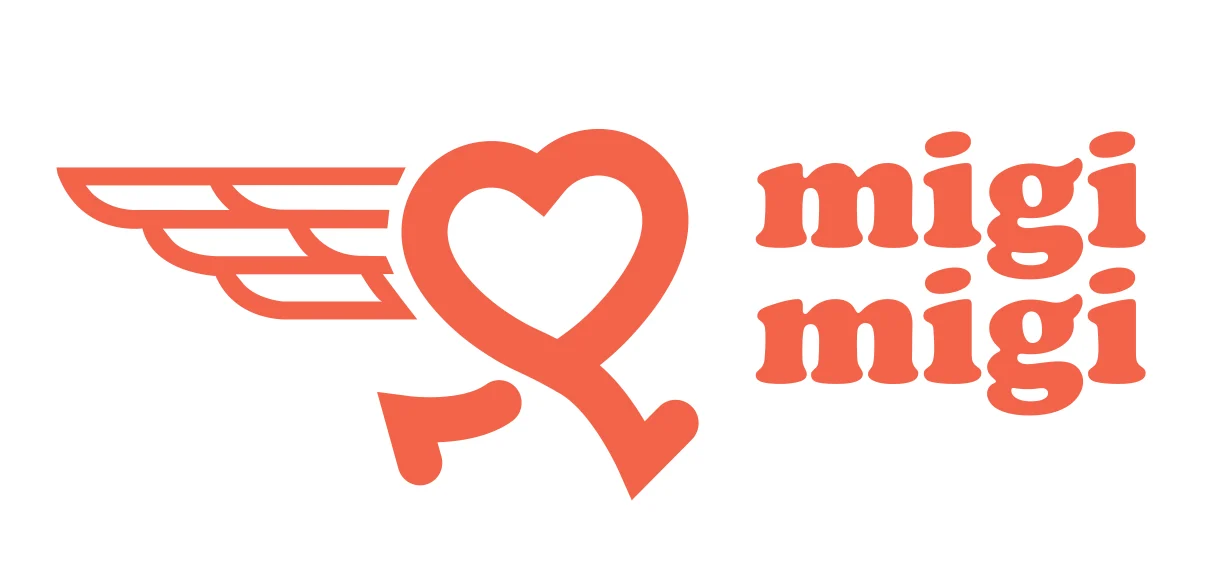 Mlajši mladinci so skupina fantov, starih med 14 in 17 let. Ker gre še vedno za razmeroma mlade fante, ki so še v procesu rasti, je pomembno, da so treningi čim bolj raznoliki in dinamični. V času pripravljalnega obdobja trenažni proces obsega hojo in tek v naravi, vadbo moči in športne igre v telovadnici ter trening na gorskem kolesu. V tej kategoriji trenažnemu procesu prvič  dodamo še vadbo na notranjih trenažerjih, ki ga izvajamo v prostorih našega društva. V januarju in februarju sončne in tople vikende izkoristimo za pobeg na slovensko obalo, kjer opravimo tudi prve kilometre na cestnem kolesu. V sklopu pripravljalnega obdobja izvedemo tudi dvoje priprav, namenjenih spoznavanju tekmovalcev in nabiranju kondicije. Prve se odvijajo januarja na Pokljuki in obsegajo tek na smučeh, hojo v hribe ter zimske športne igre. Druge pa potekajo med zimskimi počitnicami februarja oziroma marca na slovenski obali, namenjene pa so nabiranju kolesarskih kilometrov. Po pripravah pa, če nam vremenske razmere dopuščajo, pa poskušamo večino treningov opraviti že na kolesu. Za piljenje forme pred zaključkom sezone nato avgusta v Kranjski Gori izvedemo še tretje priprave, ki se v celoti izvedejo na cestnem kolesu.
Mlajši mladinci tekmovalno sezono začnejo aprila in končajo oktobra. Dirke se odvijajo večinoma za vikend in potekajo tako v Sloveniji kot tudi v tujini (Italija, Avstrija, Hrvaška). Tekmovalna sezona obsega približno 40 štartov.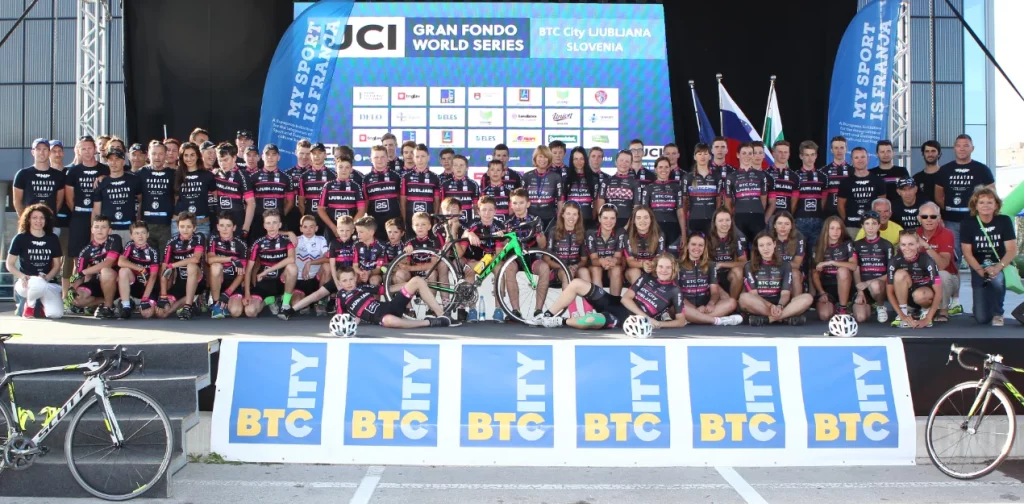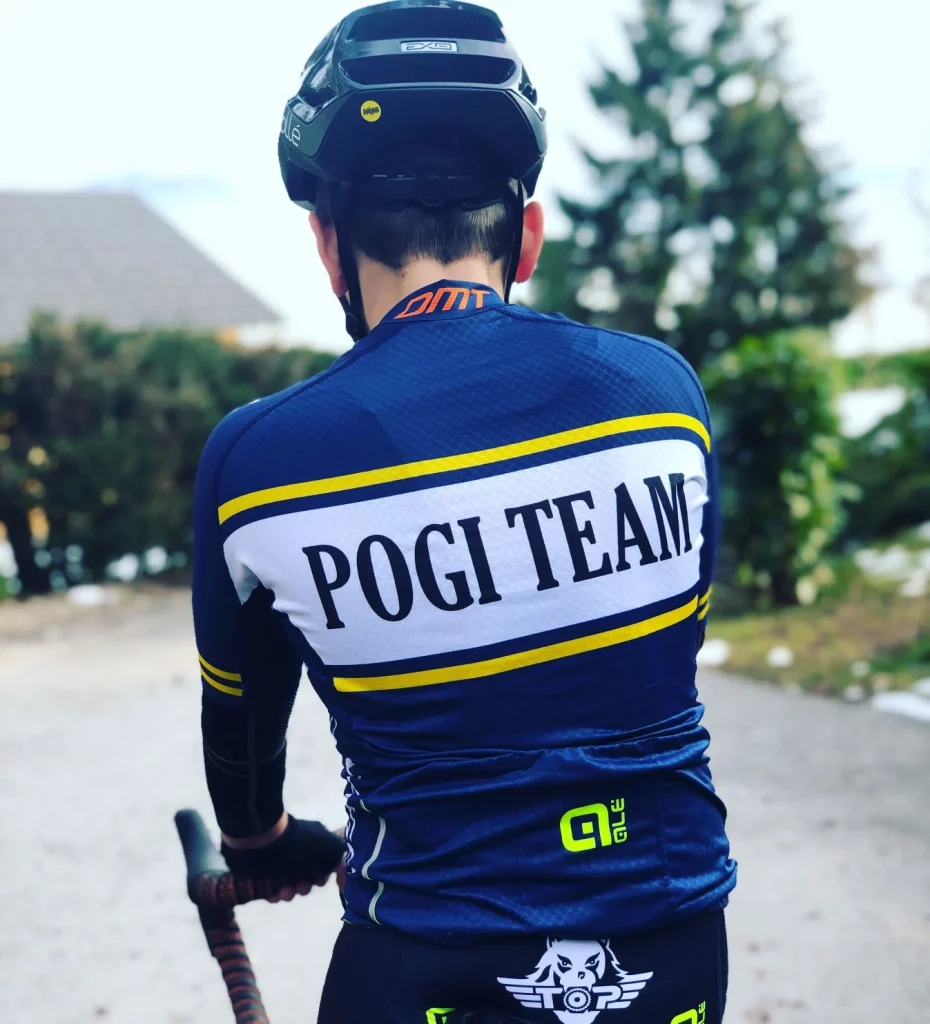 Rog's cycling school is called the Pogi Team cycling school.
From March to the end of October, training for the cycling school takes place at the police training ground in Tacno, where they can "try out" the special bike and learn the first kilometers in safe conditions. Trainings take place three times a week, namely on Mondays, Thursdays (from 6 to 7 p.m.) and Saturdays (from 9 a.m. to 10 a.m.).
Monthly training for members of the Pogi team cycling school is free, but the annual membership fee costs 90 euros, for which you also receive a Pogi team cycling jersey and shorts.
If you are interested in becoming a member of KD Rog, write to us at info@kdrog.si, and we will return the membership statement to you.
Juniors Ljubljana MigiMigi